While most people would be tempted to spend one of the hottest Saturday afternoons in Chicago outdoors, fourteen middle school aged girls chose to spend their day inside at the Productive Edge office to learn about technology. Last week, PE was excited to host their first ever TechShop with TechGirlz!
TechGirlz is a not-for-profit group with the mission of inspiring adolescent girls to explore the potential that technology has to empower their future careers. TechGirlz coordinates free, fun workshops that are then hosted by industry professional volunteers. All curriculums are shared within the TechGirlz TechShopz-in-a-Box program, making it possible for volunteers to help with a workshop in any capacity - whether it be leading, hosting, or just helping out. Workshops are also adaptable so that hosts can put whatever spin they want on a given program. In the past Productive Edge has worked with college and high school aged students, but this was the first event specifically targeted for middle school aged girls.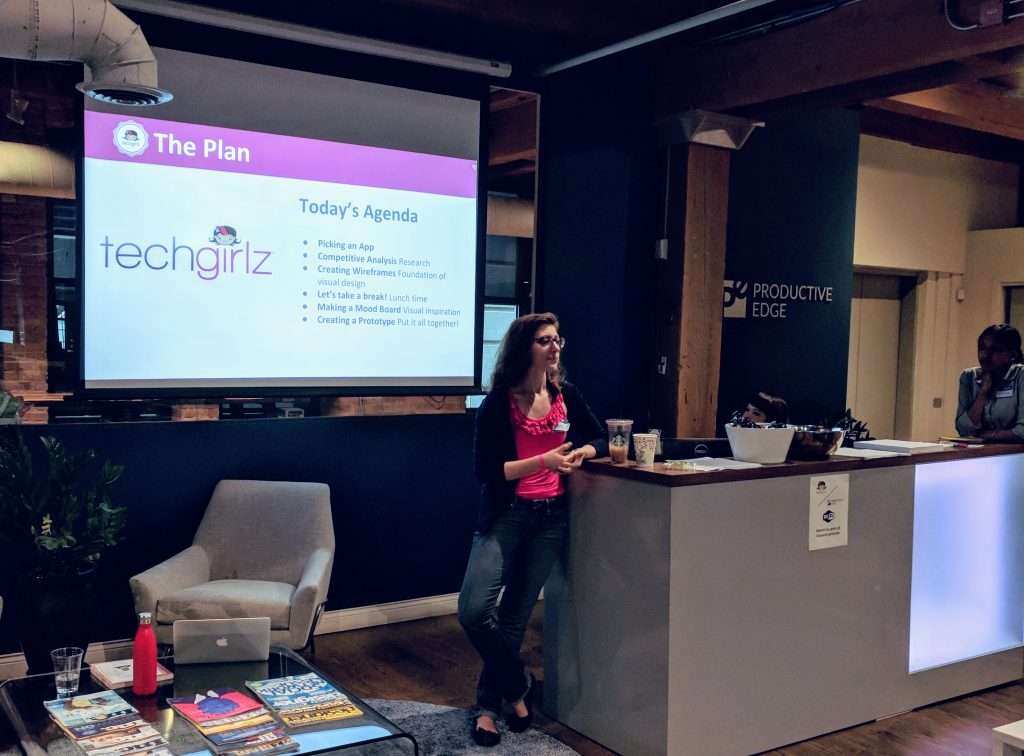 The day was focused around "A Day in the Life of a Web Designer," where girls engaged with their creative sides to take on the mission of improving an app that they viewed as not user friendly. The girls learned the difference between User Interface (UI) vs. User Experience (UX), Websites vs Web Apps, and what good and bad user interfaces looked like. For a more hands-on approach, the girls were broken into groups to do competitive analysis, wireframing, and mood boarding exercises. Once completed, the final step was making a prototype of the app. For this the girls combined all their previous work to show a real-life version of their perfect Web App.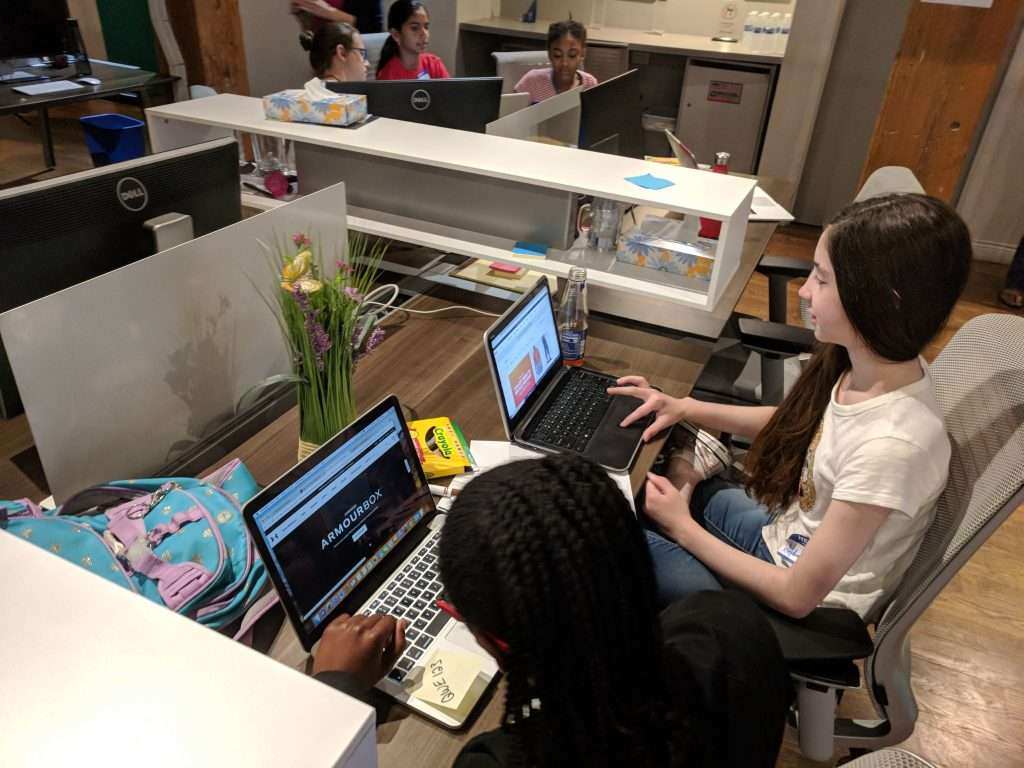 With this workshop, Productive Edge was hopeful to spark interest in the girls' minds about futures in technology. Although progress is being made towards narrowing the gender gap in STEM related fields, it is still evident that more creative, hard-working, female talent is needed! Hands-on workshops like this help to engage young girls early and set them on a path towards a career in a technology field. TechGirlz acknowledges that girls learn differently and are more likely to adhered to interactive projects at an early age instead of a predetermined curriculum. Their organization also helps prove that working with technology can be fun, a theme Productive Edge also believes and hoped to reinforce with this workshop.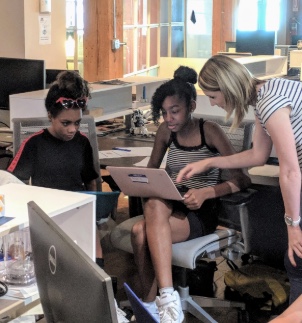 If you would like to partner with PE for future collaborations and events, please connect with our team at social@productiveedge.com or 312-561-9000. You can also find out more about TechGirlz and their volunteer opportunities at http://www.techgirlz.org/.
Special thanks to all of our PE Volunteers:
Gloria Scott

Will Rolloff
Natasa Todorovic
Joanne Huang
Mona Bidasaria
Kyle Dahl
Nicole Jostes