Over the past three years, Productive Edge (PE) and the University of Illinois at Chicago (UIC) have collaborated in bringing professional insights and experiences to collegians working towards technologically-focused degrees. This past March, fourteen students enrolled within the Black Tech Scholars program at UIC traveled to PE's downtown Chicago office for a "hackathon" event, continuing the annual tradition between the two organizations.
Hackathons are group collaborations with the goal of creating or improving technological solutions for a greater good. This year's PE hosted hackathon revolved around the creation of a website for the Smokin' Spokes Road Dawgs Cycling Club, an African American biking group that promotes healthy living through cycling and participating in charitable rides such as "Bike MS: Tour de Farms". Not only did the event aim to increase the visibility and impact of the Smokin' Spokes' mission via a new website, but also to prepare students for their technological careers with experiences that go beyond what's found in the classroom.
The 24-hour event was kicked off by students engaging with Smokin' Spokes' riders to collect requirements for the future website. The riders conveyed the functionalities and site content that were important to them, with students then being divided into three teams and competed against each other to create the standout solution. Once development began the students were exposed to a variety of experiences that occur in a typical professional work environment, including:
Tight timelines and client expectations
Occurences of "fire-drills", unknowns, change requests, and long hours
Constant communication, multitasking, and continual re prioritization of tasks
Software delivery lifecycle (SDLC) best practices and all the phases within it
Camaraderie through collaborations when tackling unique problems
A team of sixteen PE volunteers were available throughout the entire event to provide insights and consultation for the variety of issues. Technical, design, and organizational obstacles arose for the students and the PE team was there to guide then in the right direction. After working through the night and early morning the three teams put the finishing touches on their respective sites and wrapped up any remaining defects. After the development deadline, the Smokin' Spokes representatives returned to the office, evaluated the contenders, analyzed the pros and cons for each version, and chose the winning team.
Events such as this hackathon bring a plethora of benefits for everyone involved. For the students, exposure to real-life workplace situations will prepare them for life after the classroom. For PE volunteers the time they dedicated brought new challenges and opportunities that they normally wouldn't face in their day-to-day jobs. The combined efforts from both sides ultimately led to the impactful result of a fully functional website that will, over time, garner contributions to Smokin Spokes' charitable causes as well as promote healthy living for the local community.
To learn more about the Smokin' Spokes cycling club and their mission, or if you're interested joining their group, visit their brand new website http://www.smokinspokesroaddawg.com/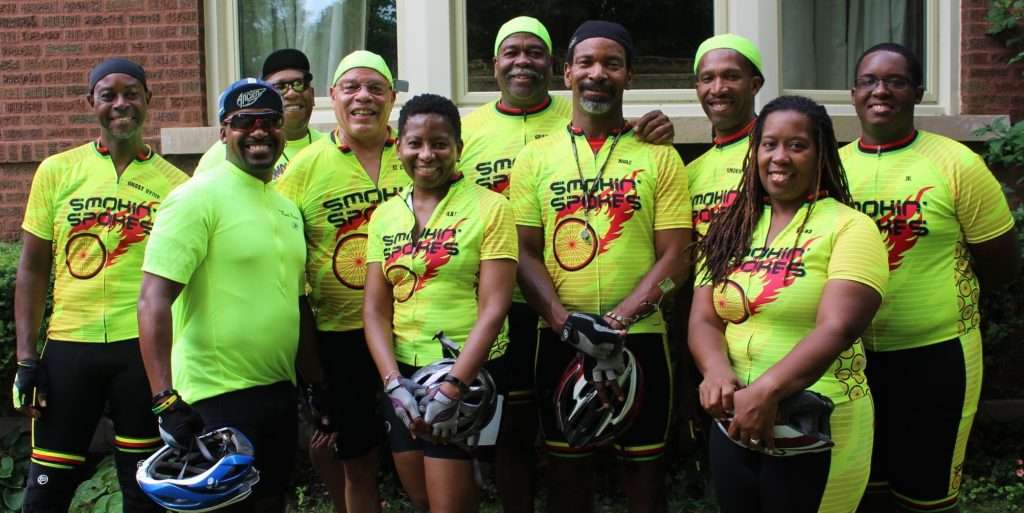 If you would like to partner with PE for future collaborations and events, please connect with our team at services@productiveedge.com or 312-561-9000. You can also learn more about the UIC Black Tech Scholars program, led by Joseph Fields, by visiting https://advising.uic.edu/
Thank you to all of the Productive Edge employees that dedicated time and effort in this event!
Kyle Dahl
Nicole Jostes
Jacob Steiger
Evan Roth
Michael Grandy
Jamie Justice
Matt Insley
Will Rolloff
Ben VonDerHaar
Susanna Gevorgyan
Ian Liu
Tushig Ochirkhuyag
Carmen Bertucci
Will Briggs
May Tee
Tim Arnold
Neil Orgon