By fusing content management, web technologies, digital marketing, marketing automation and digital commerce, the digital experience platform (DXP) is disrupting verticals, boosting the primacy of technology in the customer journey and, most important, enabling digital transformation.
The Interviewer: Tom DiCicco
The Interviewee: Raheel Retiwalla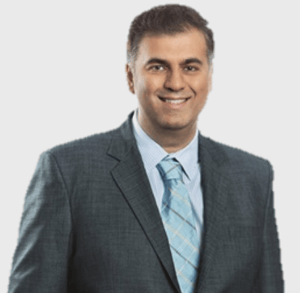 Raheel Retiwalla, Chief Strategy Officer at Productive Edge, knows and understands how customer experience is changing. In a recent interview for an upcoming e-book, he shared his thoughts on DXPs and digital transformation:
Interview Questions
Let's start by defining "DXP."
RR: Digital experience platforms, or DXPs, provide a single, integrated platform to share any type of information asset or application, and create differentiated, personalized and seamless customer experiences in all digital interactions – which today may occur disconnectedly across multiple websites, self-service portals, e-commerce, mobile, apps, social media, kiosks/in-store and other channels. To put it another way, DXPs are the front-facing set of tools that enable businesses to engage customers across newly envisioned customer journeys.
How is Digital Transformation Realized?
RR: To digitally transform, businesses must continually evaluate and quickly execute on applying technology to new business and operating models, new products and services, and enhanced employee engagement. And they must be laser-focused on bringing differentiated customer experiences to market that prioritize these transformation investments.
Why is There so Much Focus Right Now on Digital Transformation?
RR: Today's customers don't just buy the products and services companies offer, they also buy the experience those companies deliver. And the market is less forgiving than it used to be, because of the speed at which change is happening, and the speed at which consumers expect things to happen. This is why the smartest organizations already are on a transformational path.
Forward-looking companies know they must deliver integrated self-service and personalized, predictive, entertaining, convenient, consistent and differentiated customer experience across all touchpoints. And when they are successful, they are able to deliver a seamless experience for every customer in every interaction on every device in every channel.
Why Do Organizations Fail in Their DXP-Driven Digital Transformation?
RR: Often the issue is culture. If an organization is not obsessively customer-focused, investing in a DXP solution will be a waste. But most of the time the problem is a lack of knowledge about their customers. For a DXP to succeed in providing differentiation and personalization, organizations must have a detailed, deep understanding of their customers' wants, needs and demands.
Can You Provide an Example of a Successful Digital Transformation?
RR: Look at the airlines. You used to have to get a paper ticket from a travel agent or directly from the airline. On the day of your flight, you would need to bring your ticket, stand in line at the airport counter to check in, get your seat assignment and boarding pass, and check your bag.
"Now, after transformation, check-in has become fully digital. Today, fliers manage their flights from home or anywhere they are, choose their seat, check their bags, print and apply bag tags to their own bags, check their bags and acquire a printed or digital boarding pass in seconds.
"Which is amazing. But the important point is this: To enable this seamless self-service experience, the airlines not only had to change the customer-facing aspects of ticketing, boarding passes and luggage handling, they also had to transform all the connected operations and processes underneath."
Contact Productive Edge to learn more about DXPs and how P/E can guide your customer experience transformation.