Data has already become the primary corporate currency. The amount of data a company has determines the chances of its success — if it's harnessed properly. As every commercial asset is becoming digitized, companies can only make the most of their data assets if they find a way to manage them, or in other terms, 'govern' them.
Companies must invest in creating Data Governance frameworks that complement their organizational structure. These frameworks need to be aligned with future commercial objectives such as digital transformation, new business models and customer-centric initiatives. They should also be flexible enough to incorporate future commercial models.
Here's a complete guide to Data Governance and why it's so important.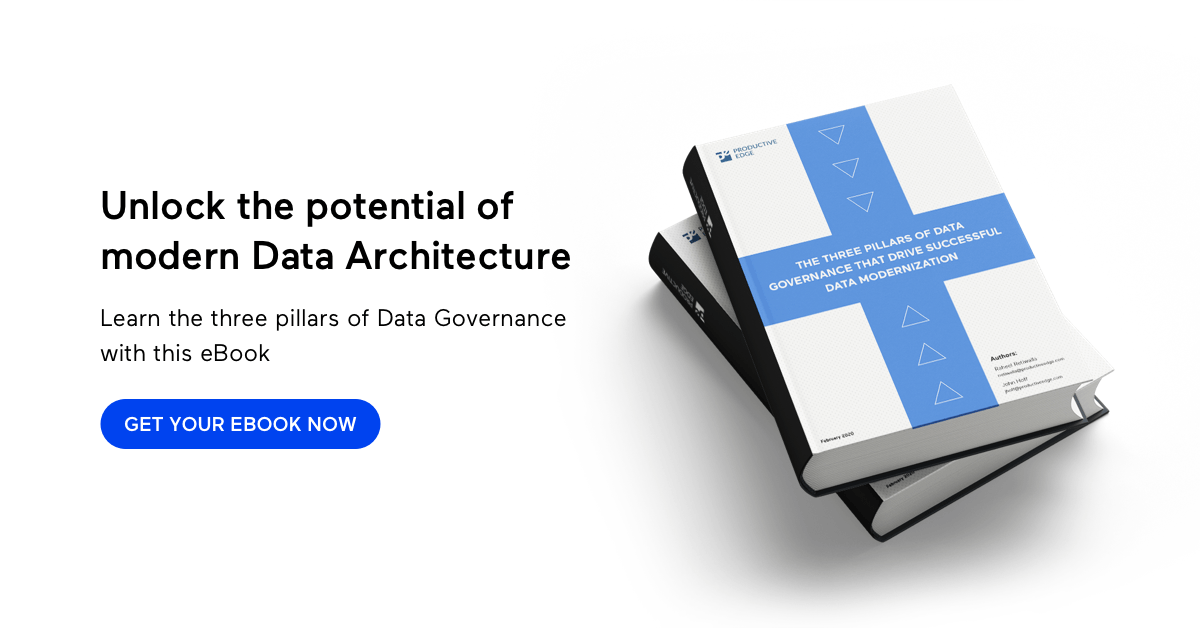 What is Data Governance?
Data Governance is an overarching enterprise initiative that creates trust in data, protects data, and opens up access to data in a manner that balances user empowerment and collaboration with data regulatory/privacy compliance using people, process and technology.
A Data Governance effort for a company has to be a combination of technology, individuals, and systems that can function cohesively to protect, manage, and leverage all the data amassed by the organization. By applying a collaborative effort, a company can ensure that the data being used is accurate, complete, and easily searchable for staff members.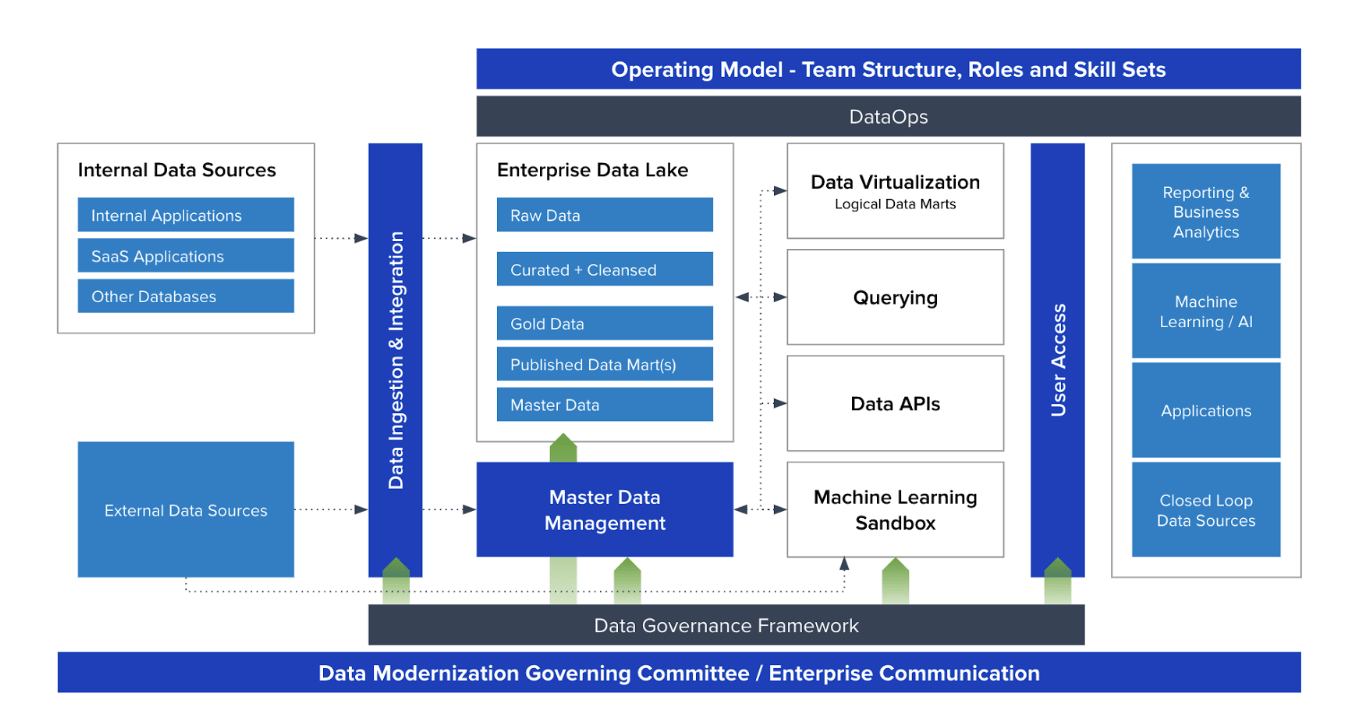 Application of Data Governance
Integration – More often than not, companies have to use data from various sources. The different sets of data need to be governed and integrated. There must be a system in place to group this data into a bigger info-set, so that important insights can be drawn about your commercial practices.
For instance, one use of governed data is when your company needs to gain a clear and comprehensive view of your customers. In this case, your firm's data governance structure must be able to extract data about each individual customer from various commercial systems such as marketing, sales, etc. The various data sets answer questions such as:
What are the customer's buying habits?
What types of ads do they respond to?
What is the customer's average buying capacity?
What are the preferences personal to this customer?
All of this data then needs to be integrated to provide you with a single view of the customer. This data can then be used to provide more efficient customer service or used by marketing for personalization and also to enable cross sell and upsell. By combining data together, you can obtain a clearer picture of how different functions relate to each other within your organization.
Data Governance for Management
In high-level management, effective Data Governance ensures the supervision of commercial data assets, data value assessment, and predicting how data can impact fluctuating business environments. Data Governance also can be used to discover market trends and opportunities.
Data Governance for Finance and Sales
Efficient Data Governance ensures consistent and clear-cut reporting of financial transactions. As mentioned before, Data Governance can be used to carry out data integration with the aim of understanding customer preferences and conduct.
Data Governance for Data Preservation
Adopting a Data Governance system also helps in creating a universal storage system. You can use this database to pool important information anytime necessary.
Data Governance for Legal Compliance
Acute Data Governance is the only way to ensure an organization meets all the legal requirements. Data from various sources (procurement team, HR team, sales team, etc.) needs to be integrated so that organizations gain a clear understanding of the overall legal compliance.
Data Governance for Procurement and Production
Data Governance structures can be used to boost your supply chain management efforts. Data analysis helps in reducing costs, boosting operational productivity, and predicting market demand. Similarly, in order to deploy automatic production techniques, your company will need efficient data governance.
Data Governance Framework
The Data Governance framework must set the rules and guidelines of engagement for commercial and administrative activities.
In order to finalize a Data Governance framework, businesses have to conduct several tests before finally finding a process that best suits their organizational structure. There are several test combinations and testing often provides incorrect or undesirable results.
However, it is much safer to have a basic perception of how your organization's framework should be structured and which data points need to be considered when building this framework, as opposed to leaving your data requirements unattended. Not having a Data Governance framework in this day and age is a huge business risk. Overall, the three main objectives of a business's Data Governance framework should be to:
Create trust in data
Secure data
Make data accessible for people who need it
Data Governance Strategy
Every organization has to create its own Data Governance strategy. Since there's no one-size-fits-all method of adopting a strategy, it is best to test out a lot of models. Adopting an incremental tactic is the best option. Repeat framework testing and make improvements with each test.
This is a practical and widely applied strategy that any company can implement, regardless of size and scope. The company must keep their Data Governance strategy flexible so that they can make instant and long-term changes based on future requirements and budgetary options. Adopting a repeatable framework is the best Data Governance strategy because it:
Establishes a clear feedback mechanism. After carrying out each process, feedback can be considered to improve the next model.
Helps the members of the organization slowly adapt to a data-based workplace culture
Improves the integrity of the data after each cycle of testing.
Creates well-defined roles, tasks, and guidelines for every member in the workforce. If needed, these roles and tas ks can be modified after each testing session.
Maximizes the accessibility of data assets.
Allows managers to prioritize the areas of business that need the most improvement.
Data Governance Best Practices
The best practices for Data Governance are similar for organizations of all sizes.
Start Small
Your Data Governance structure will need updates in the future. It is best to start off with a small sample first. Evaluate your budget for this project and then decide how you want to store/use the data. Build on this small sample with repeatable processes.
Allot a Separate Unit
To take your Data Governance efforts seriously, clear responsibilities must be handed to team members of a separate unit dedicated solely to this task. The team leader must communicate so that he/she can explain the intricacies of the process to the rest of the staff.
Maintain Transparency with Stakeholders
Implementing a Data Governance structure is a massive undertaking for any business. All customers, investors, etc. must be made fully aware of what the company plans to do with the data. Preserving the security and authenticity of the business data is the chief priority.
Establish Objectives
Objectives for your Data Governance structure can range from driving a customer centric digital transformation, enabling self service, personalizing content, creating a machine learning sandbox, reducing disagreements between units, reducing the expenses of data supervision, and designing a more prompt data entry procedure. Set clear goals and make sure every team member is on board with the plan.
Once an initial model has been implemented, the Data Governance supervisors must conduct regular tests and analyses to ensure that necessary improvements are being made to the program.
Data Governance Tools
Successful Data Governance structures primarily depend on shrewd planning and constructive input from workers involved in the day-to-day business operations. However, the organization must use Data Governance tools.
These tools are equally important as they help organizations make better decisions, improve the quality of the data, streamline data management processes, and provide the best data lineage. Some of the most commonly used Data Governance tools include Collibra, Talend and Informatica.
Conclusion
49% of companies

state that human error is the leading cause of data inaccuracies in their company. Hence, Data Governance structures can only be successful if all the departments of the company collaborate and help in implementing this massive administrative change.
Productive Edge

is a leading organization specializing in helping businesses draw actionable insights from their data. We partner with our enterprise clients to enable customer-driven, technology-powered experiences that reimagine and transform the way people live and work.
By teaming up with other leaders in this field such as Microsoft, DataRobot, Talend and WorkFusion, Productive Edge have been able to provide their clients with instant results, using tactics like data alignment, problem framing, road mapping and piloting new Data Analysis models.