True to our core value of "Constant Improvement", Productive Edge is dedicated to consistently helping make the community of Chicago an even better place. This doesn't just include developing technologies to serve the many industries that operate within the Windy City but also creating a positive transformational impact on the areas in which we live and work.
Over the last few months, Productive Edge has participated in a number of initiatives to better our neighborhoods and offer our employees an opportunity to serve together outside of the traditional work environment. We also put an emphasis on teambuilding and engage in events that allow our staff to participate in a variety of activities and outings together.
The 2019 J.P. Morgan Corporate Challenge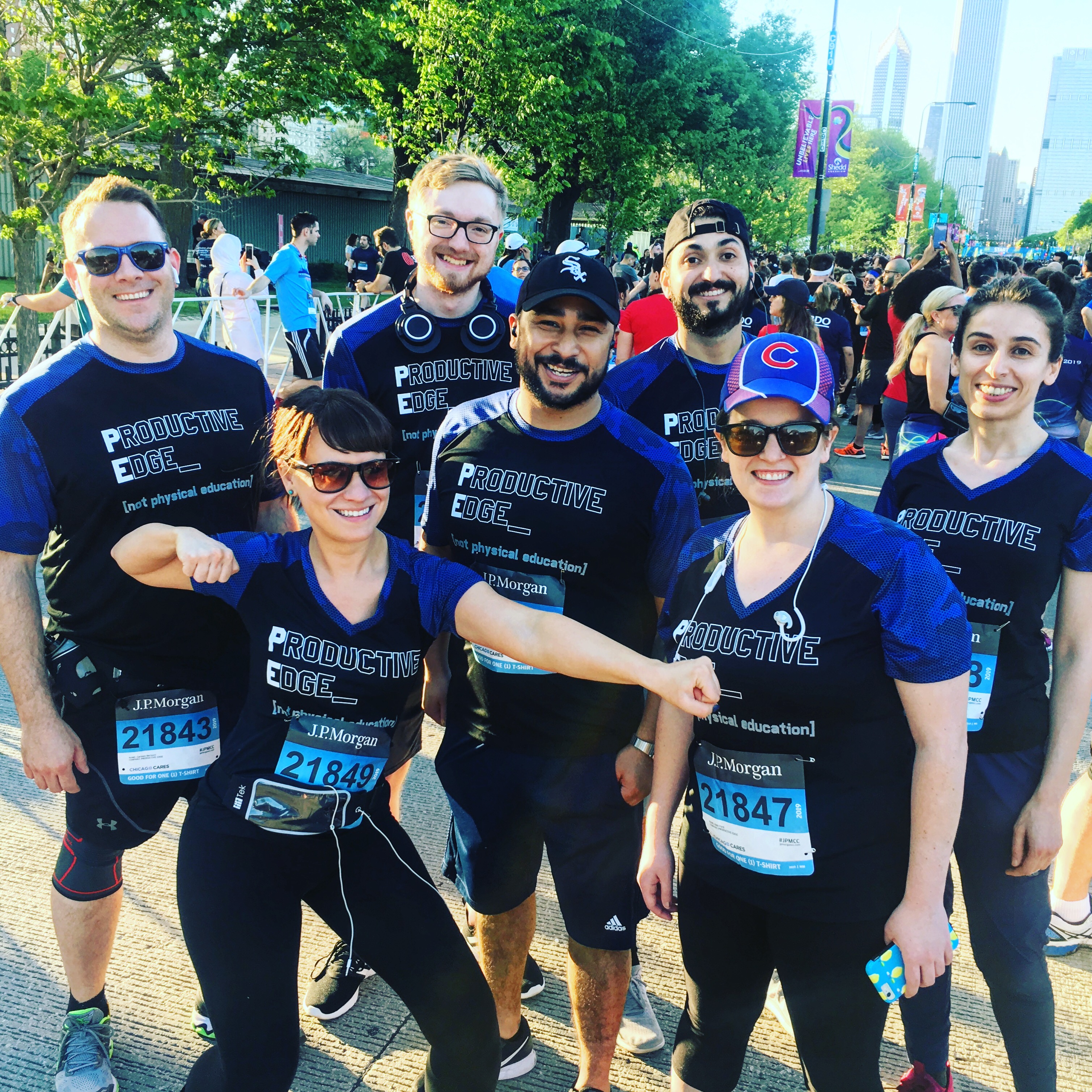 The J.P. Morgan Corporate Challenge is a 5k that was held on May 23 at Grant Park in Chicago. Productive Edge was one of 687 businesses that participated in the 38th annual event, which attracted over 28,000 racers, joggers and walkers. This is the largest single-night Corporate Challenge in the United States, dating back to the event's 1977 origins in New York City. Productive Edge was proud to bring together a team to participate in this event.
"I had fun running with my colleagues for the J.P. Morgan Corporate Challenge," said Andrés Colon, senior technical data analyst at Productive Edge. "Everyone was motivating each other to beat their expected records, which was great. We especially enjoyed sharing the experience over drinks afterward."
Lincoln Park Conservancy Hops and Habitat
The Lincoln Park Conservancy has been at the forefront of historic conservation, ecological restoration, park programming, and management. For the past 34 years, they have privately funded improvement projects of every size, from historic buildings and monuments to natural areas, gardens, and play lots. They have raised millions to benefit the park.
In order to support this worthy organization, Productive Edge came together to clean up the park by participating in the Hops and Habitat program, where we assisted Site Managers in a habitat restoration workday.
"We spent time in the 'Savannah' area removing invasive species of weeds from the flora," said Kate Ford, finance manager at Productive Edge. "It was nice to have a change of pace and get out of the office for some fresh air. I also enjoyed beautifying what makes Chicago special: the lakefront and Lincoln Park neighborhood."
Anti-Cruelty Craft Night
The Anti-Cruelty Society is the oldest and most extensive animal welfare organization in Chicago. Productive Edge supports the Society, which is a unique organization in that it accepts and houses any animal that is brought into the shelter. This includes animals of any health, age, breed, species, and behavior.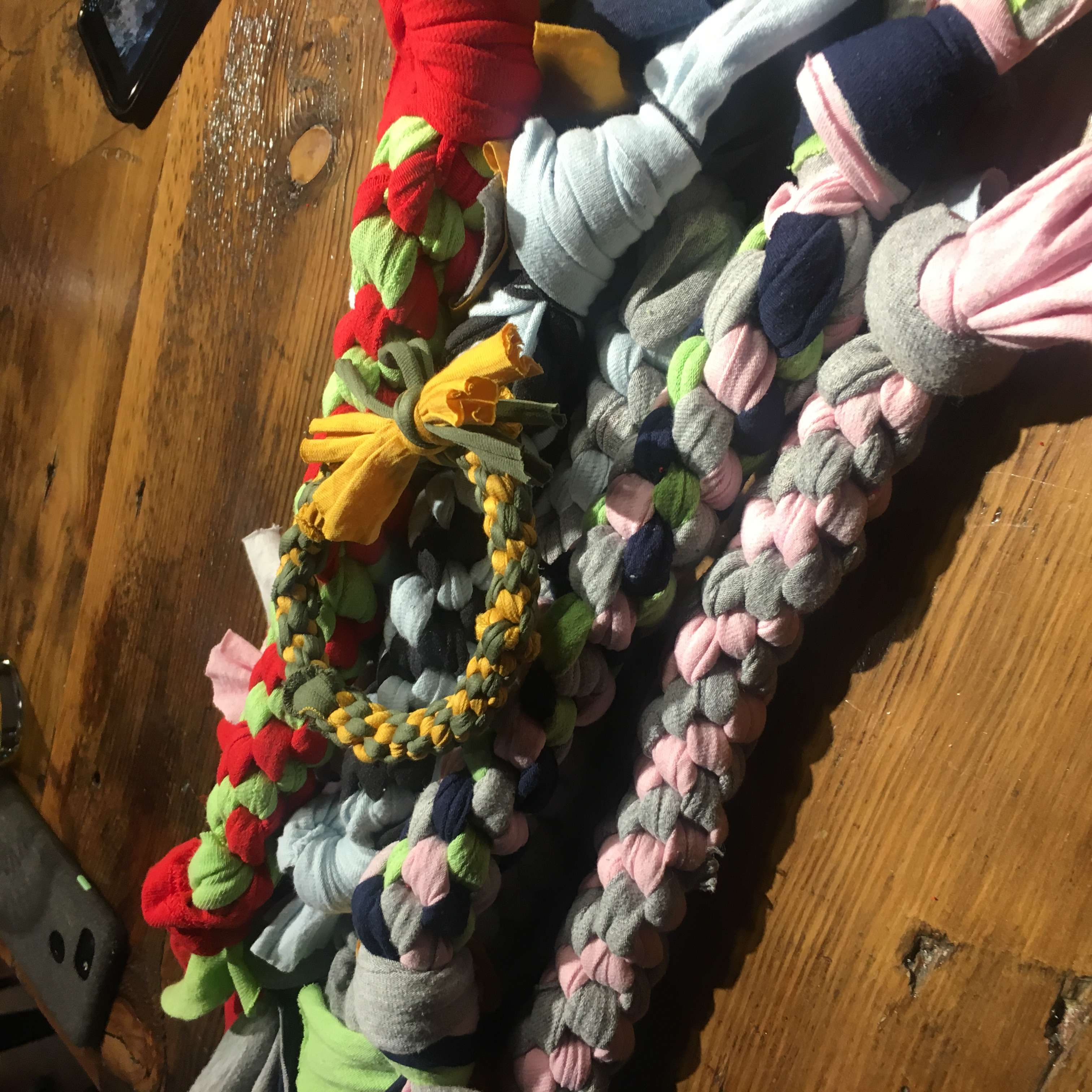 As in the past, Productive Edge put their craftiest foot forward to help out the River North Anti-Cruelty Animal Shelter. Employees came together after-hours to create dog toys from old t-shirts which were donated by PE staff.
"Helping the Anti-Cruelty Society by providing dog tug toys was a rewarding opportunity," said Nicole Jostes, Productive Edge's Office Manager. "Not only is this a chance to give back to the shelter, but it also helps dogs in need."
If you would like to partner with PE for future collaborations and events, please connect with our team at services@productiveedge.com or 312-561-9000.