Productive Edge employees recently showed off their crafty side by helping out the River North Anti-Cruelty Animal Shelter. In order to provide for dogs at the shelter, PE came together to create dog toys. The toys were made out of old t-shirts donated by PE staff and were created during an after-hours event.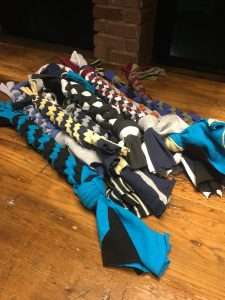 "This event was a great opportunity to help out the Anti-Cruelty Society by providing dog tug toys for furry friends in need," said Nicole Jostes, Productive Edge's Office Manager. "When we do team building events, we try to do something that will give back to our community. We love what the Anti-Cruelty Society does so we were excited to help out in any way we could."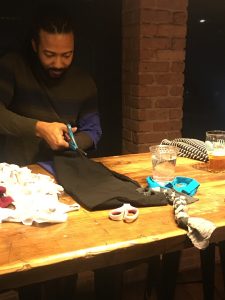 At 120 years old, The Anti-Cruelty Society is Chicago's oldest and most comprehensive animal welfare organization. The Anti-Cruelty Society is unique in that it accepts and houses every animal that is brought to the shelter regardless of health, age, breed, species, or behavior.
Productive Edge continually gives back to the Chicago community in a variety of ways. Each month, we put together a social and community service calendar of events and encourage employees to help out. This fosters an internal sense of camaraderie while also providing opportunities to improve the community around us.
If you would like to partner with PE for future collaborations and events, please connect with our team at services@productiveedge.com or 312-561-9000. You can also find more information about volunteering with and donating to Anti-Cruelty Society by visiting https://anticruelty.org/.