In an ongoing mission to give back to the community, Productive Edge has established PE Cares. As a program, PE Cares aims to participate in and give back to our growing and thriving Chicago community. Recently, the PE team headed to Pacific Garden Mission to help serve some of Chicago's less fortunate.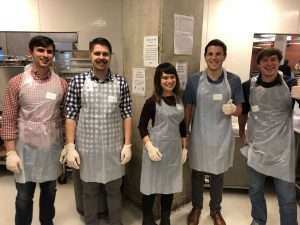 Led by CEO and managing partner Wyatt Kapastin, the PE team joined other volunteers to serve meals to a number of men and women at the shelter. The night included serving two meals, cleaning up the cafeteria, and packing food for guests to take home.
This event came on the heels of our Hunger Games Food Drive, which was able to collect 5, 50-gallon boxes of nonperishable food items to donate to Pacific Garden Mission.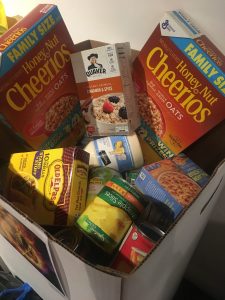 PMG serves three meals a day, 365 days a year, and also provides shelter for those seeking overnight accommodations. It is also the
country's oldest operating gospel mission with a goal of restoring the lives of homeless men and women in Chicago. They offer programs to help recovering addicts reclaim their lives, as well as provide spiritual programs to anyone living in their facilities.
If you would like to partner with PE for future collaborations and events, please connect with our team at services@productiveedge.com or 312-561-9000. You can also find more information about volunteering with and donating to Pacific Garden Mission by visiting https://www.pgm.org/.