Do you have questions about Data Governance, Data Architecture, or Data Lakes? Perhaps you are curious about adopting a framework to increase productivity, drive efficiency, and ensure compliance with privacy and security regulations? Learn the meanings behind and the relationships between Data Governance, Data Architecture, and Data Lakes in our newest eBook, "
The Three Pillars of Data Governance That Drive Successful Data Modernization
".
This eBook
lays out a Data Governance framework and its application within a modern Data Lake-driven Data Architecture that IT can adopt to accelerate the creation of business value. Taking a deep dive into the subject matter, it focuses on the importance of Data Governance and the ways to align Data Governance with a broader
data modernization
initiative and the larger technology landscape. The goal is to make the Data Lake and modern data architecture operational through an enterprise Data Governance model and define the roles and guiding principles of the three facets of modern data.
What is data governance?
The free eBook is available now.
Download your copy
today and get started on your journey to understanding and leveraging a modern data infrastructure.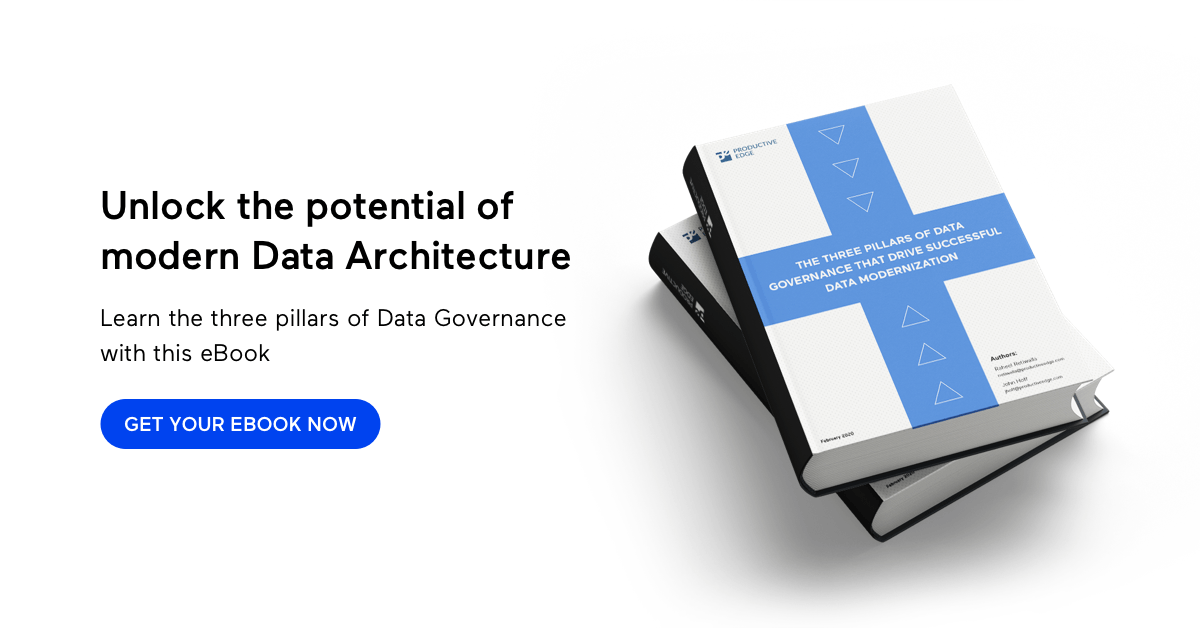 Productive Edge is a digital transformation consulting company headquartered in Chicago with clients across the country and around the world. Our approach bridges the gap between
digital business consulting
and
technology solution development
, providing our clients in the healthcare, retail, finance, and insurance industries with cutting edge solutions to modernize operations and improve customer experiences. 
Contact us
about your enterprise data architecture needs.