Each month, Productive Edge (PE), engages with the Chicago community to find opportunities to give back. In April, we partnered with the Lakeview Food Pantry to provide assistance in helping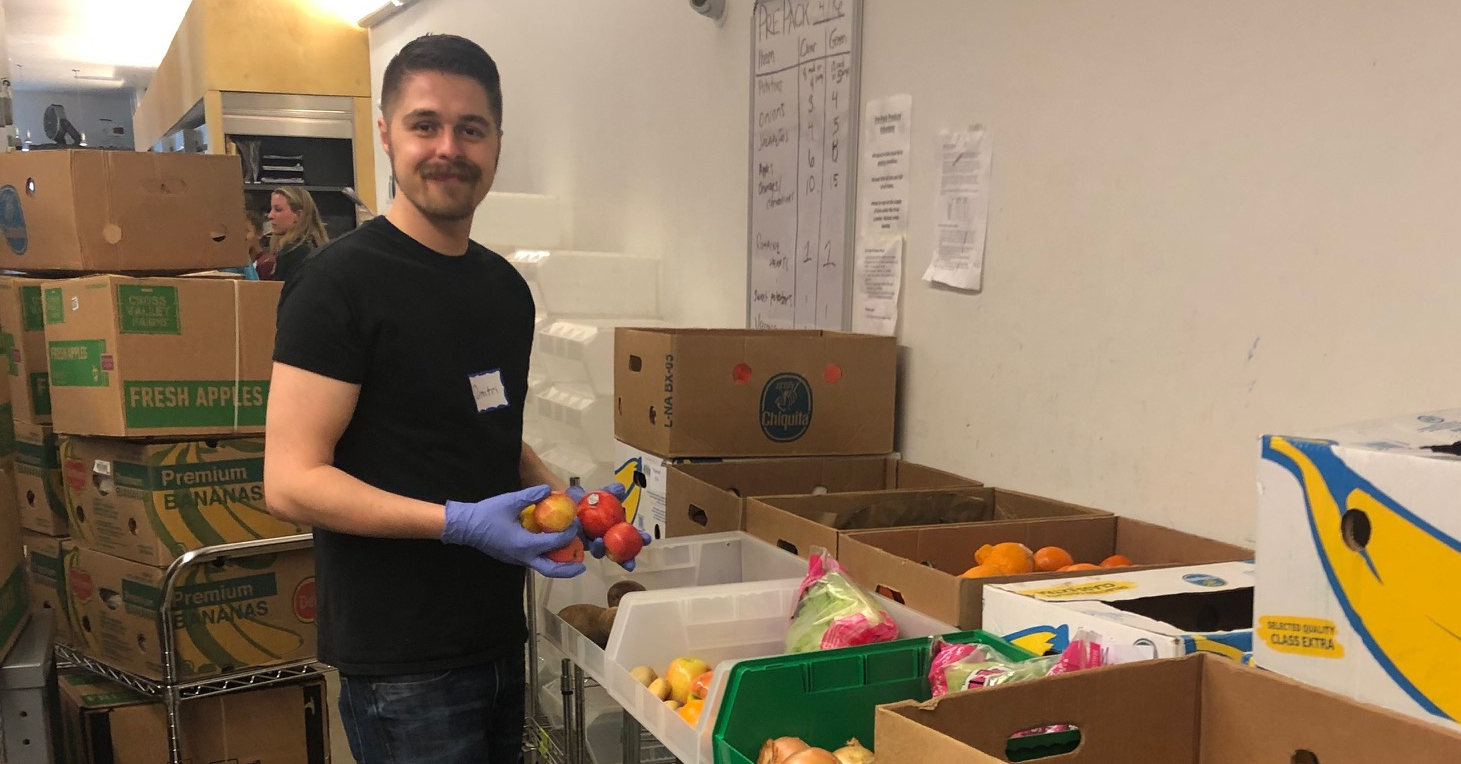 provide for those in need on April 16, 2019. Like in the past events, the Lakeview Food Pantry was attended by employees from Productive Edge. Volunteers included:
Andres Colon
Dmitri Larionov
Lucas Oskorep
Mike Stack
Tory Fedder
Nicole Jostes
Together, the group of volunteers was divided into three different teams. Each team had its own responsibility, including sorting produce, moving boxes to the storage area in the front, and acting as personal shoppers by gathering food for visitors at the pantry.
"All of the Productive Edge volunteers had a lot of fun assisting Lakeview Food Pantry," said Tory Fedder, Marketing Coordinator at Productive Edge. "It felt good to give back to those in need, plus it was an awesome experience to see partners in the community donate food and participate in the mission of the pantry. Every time we do a PE Cares event is a worthwhile opportunity for us as community members."
Lakeview Food Pantry is one of Chicago's largest and longest running food pantries. It has been open for 48 years. As a service to the community, the food pantry does daily food distributions as well as home delivery services for elderly, disabled, and homebound community members. They now provide more than 1.6 million pounds of food for neighbors in need each year.

For more information on Lakeview Food Pantry or if you are interested in donating, visit their page here. If you would like to partner with PE for future collaborations and events, please connect with our team at services@productiveedge.com or 312-561-9000.