Productive Edge cares about a great many things. From our clients to our community, we continually find avenues to improve the way things work. But there is another group for whom PE actively works hard to provide enhanced experiences: our employees.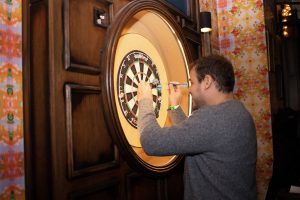 Each quarter, PE employees are invited to participate in an employee appreciation celebration. These outings are more than just teambuilding events. They are opportunities to kick back and relax a little. Our Chicago office's Q1 event was held at Flight Club, a social darts restaurant and bar located in Chicago. Food, drink, and fun was the focus of this event, as employees had the opportunity to aim for bullseyes instead of deadlines. Check out pictures from the event!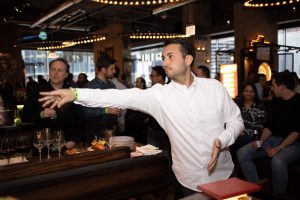 PE would like to thank all of its employees for their continued hard work, dedication, and innovation. These are the qualities that set Productive Edge apart from others. We look forward to continuing to assist our clients, serve the community, and highlight the successes of our employees.
For more information on Productive Edge, our mission, and our employees head over to www.productiveedge.com/company/culture.