I have a long list of users to add to an existing domain, and using the Active Directory Users and Computers GUI: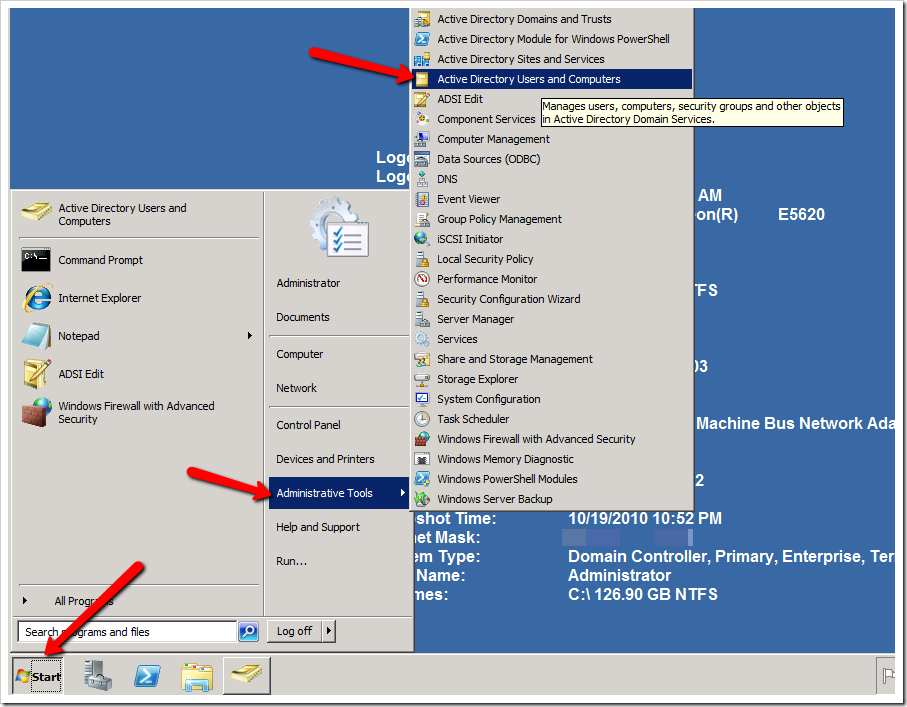 is an easy way to add a couple of users: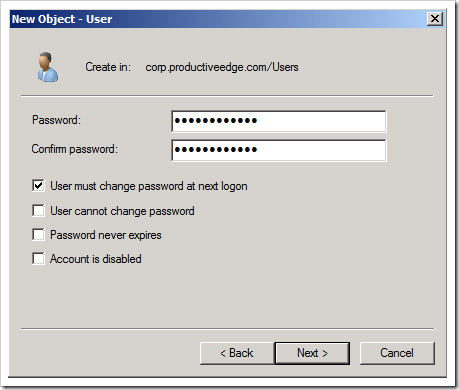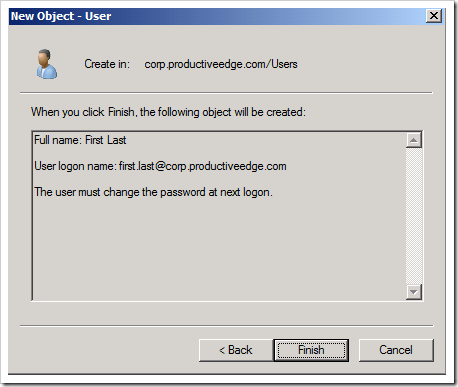 but with over 40 to add, it would take too long. How can I speed this up? dsadd to the rescue! The command line you would use to add a new user is:
dsadd user "CN=First Last,CN=User,DC=corp,DC=productiveedge,DC=com" -samid first.last -pwd qwerty123! -mustchpwd yes 
so you can create a script to add users to a domain relatively easily. Note the:
at the end of the line. That is added to require the user to change their password on the first login.