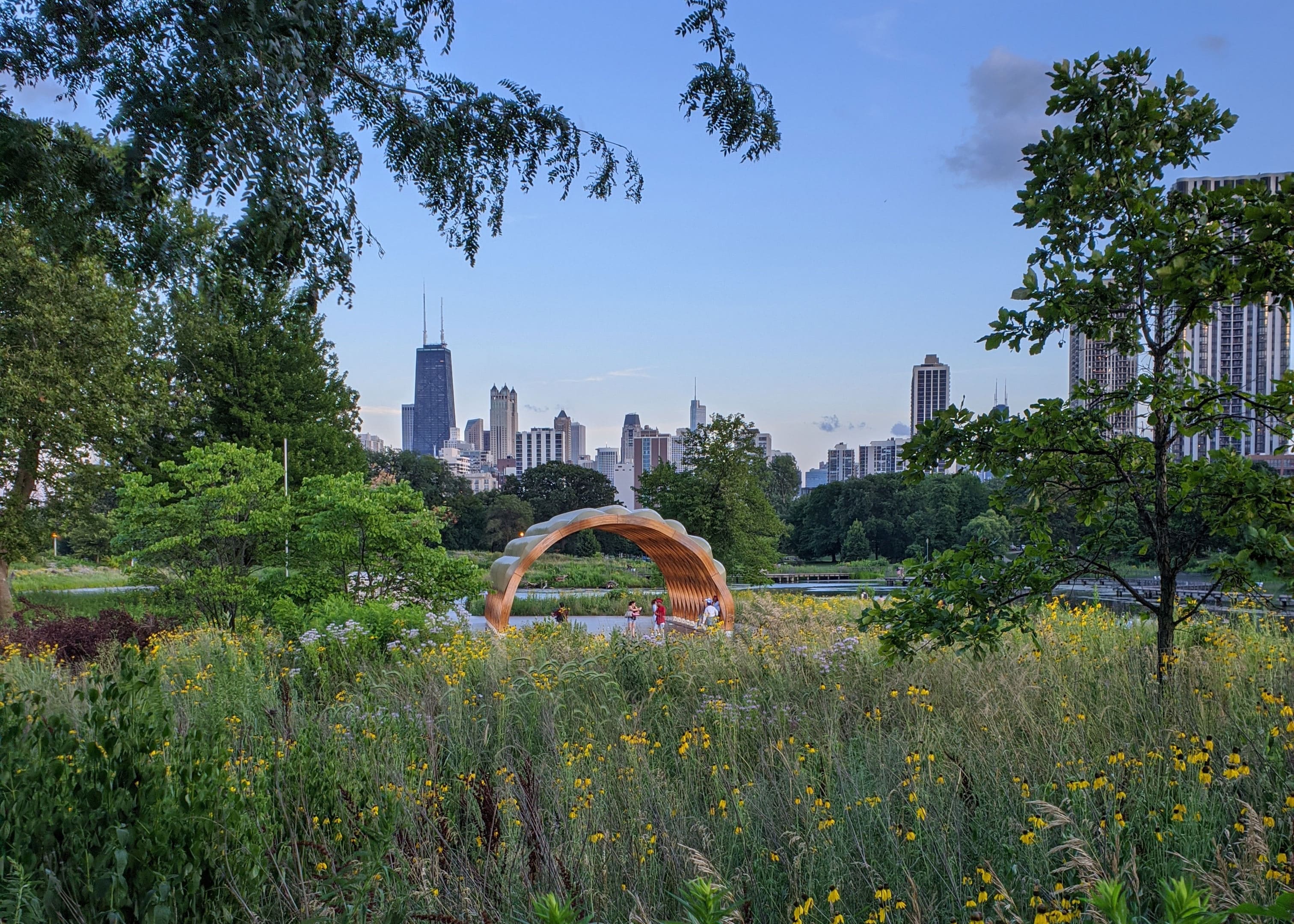 P/E Cares
We are fortunate and grateful, which is why we give back
Creating positive impact
At Productive Edge, it is essential that our employees feel fulfilled by their professional pursuits. We provide ample opportunities for growth inside and outside of the office. We value each employee's contributions—both to our clients and our community.
Our goal as a company is also to positively impact the world around us. We do that by delivering technology solutions that improve people's lives.
Another way is through our P/E Cares committee, through which we help people in our community by contributing our time and resources to worthy causes.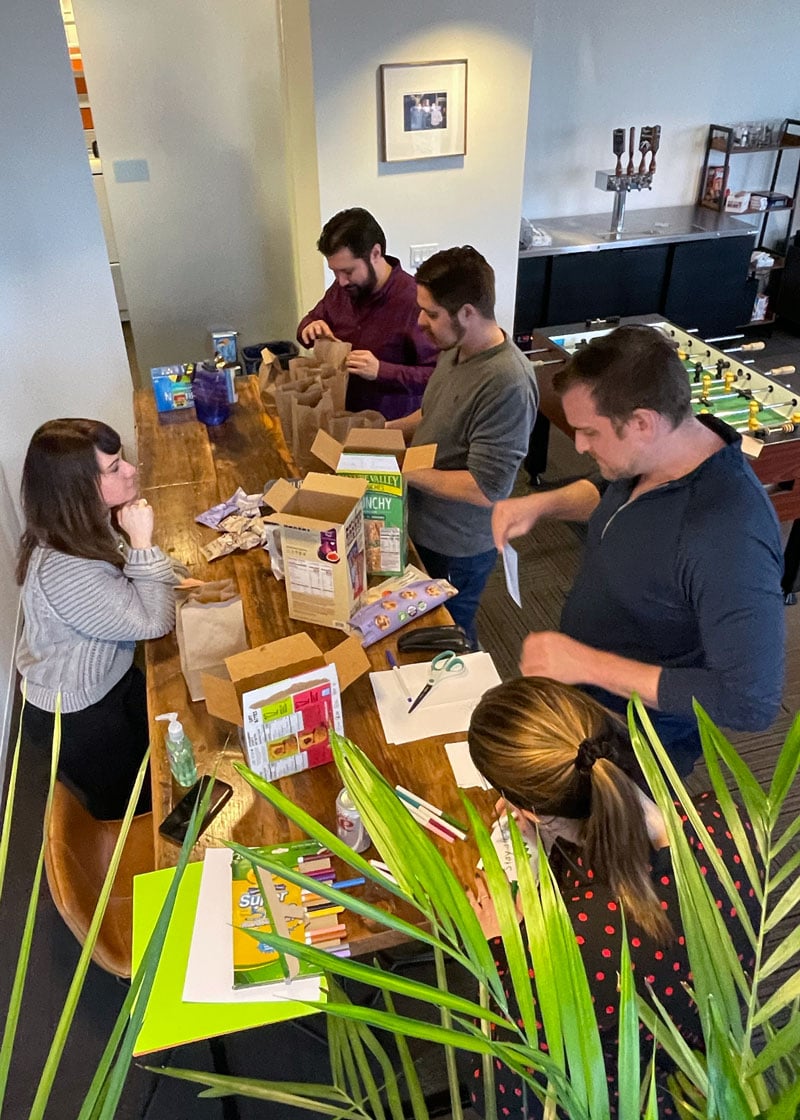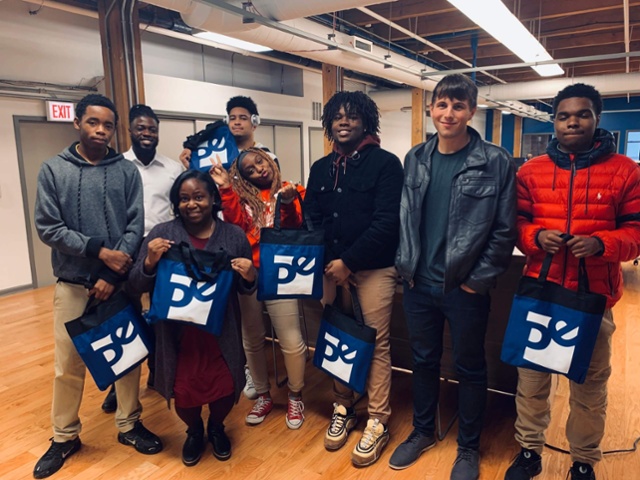 We met with students from Innovations High School for a lunch and learn discussion about pursuing careers in technology. We ended the day with a hands-on engineering activity building spaghetti bridges.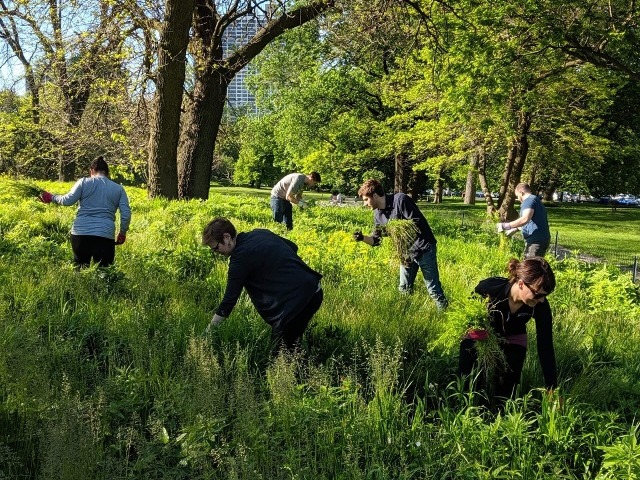 We love spending time outside in summertime Chicago. We've helped the Lincoln Park Conservancy clean the Alfred Caldwell Lily Pool in Lincoln Park.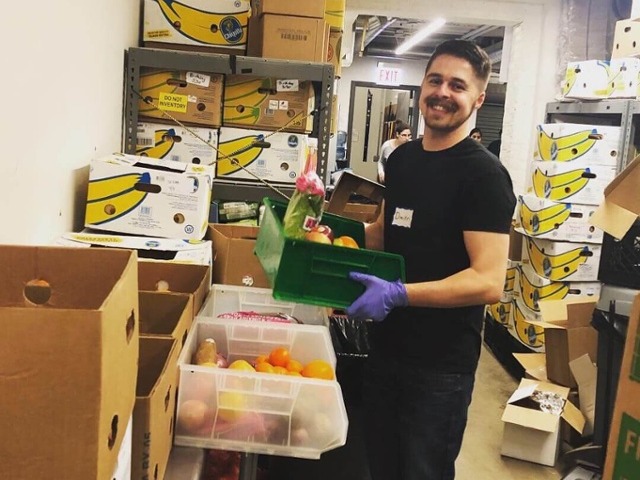 We've helped sort food at Lakeview Pantry, a group working with neighbors to overcome hunger, improve mental wellness, and achieve life goals.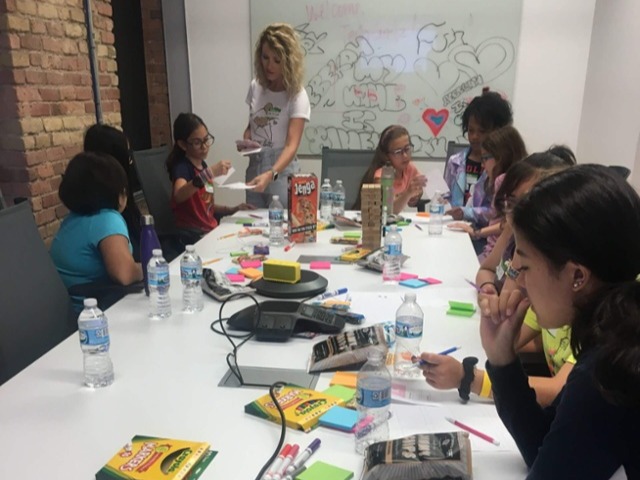 We have some UX Designers in the making! We hosted a workshop that included journey map planning with TechGirlz at our "Think Like a UX Designer" TechShop.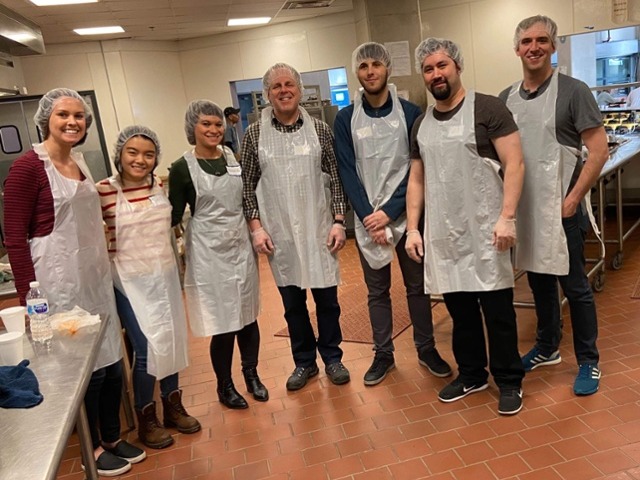 Working those hairnets while helping with dinner service at the Pacific Garden Mission.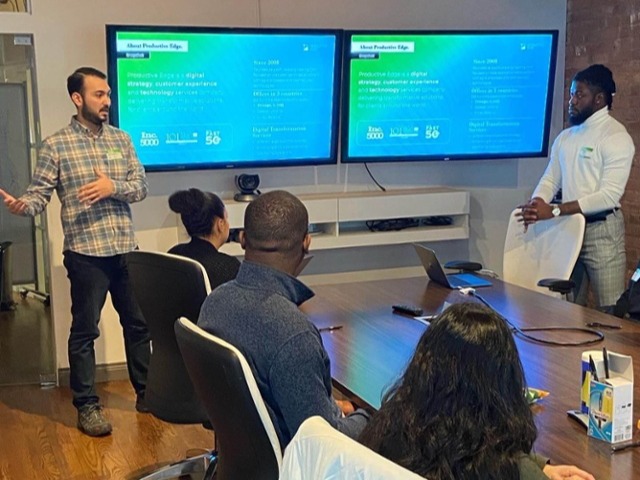 We met with UIC's Black Tech Scholars for a job shadowing event, where we talked about careers after college and the transferrable skills that tech companies are looking for.
Community Partners
We partner with many local community organizations for volunteer work

TechGirlz
TechGirlz' mission is to inspire middle school girls to explore the possibilities of technology to empower their future careers.

Cal's Angels
Cal's Angels is a pediatric cancer foundation with a mission of granting wishes, raising awareness and funding research to help kids fighting cancer.

Lakeview Pantry
Its mission is to eliminate hunger and poverty in our communities by providing food to fill the basic need of hungry people, empowering our clients to achieve independence through social service programming, and raising awareness of hunger and poverty.

Lincoln Park Community Services
Lincoln Park Community Services brings communities together to empower individuals facing homelessness and poverty to secure stable housing and make sustainable life changes.

Lincoln Park Conservancy
Lincoln Park Conservancy is an independent nonprofit organization that identifies, preserves and enhances the natural, historical and cultural assets of Lincoln Park.

Anti-Cruelty Society
The Anti-Cruelty Society is an open admission shelter with a mission to build a community of caring by helping pets and educating people.

The Birthday Party Project
The Birthday Party Project's mission is to bring joy to children living in homeless and transitional living facilities through birthday celebrations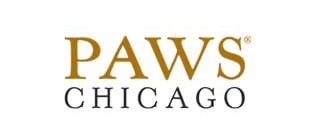 PAWS Chicago
PAWS Chicago is a national model in animal sheltering, committed to bringing an end to the killing of homeless cats and dogs.

Innovation High School
Innovations High School is a program of CIRCLE Foundation and a campus of the Youth Connection Charter Schools providing an alternative program of high school for those wanting to continue their education.
UIC Black Tech Scholars
The Black Tech Scholars Program provides UIC African American undergraduate students in good academic standing with the opportunity to acquire technical and business acumen to start your own business and gain valuable hands-on experience with assigned digital projects.