Build a Modern, Unified Analytics Data Platform with Google Cloud
Don't let complicated data hinder your business—empower your team with relevant, actionable, and timely insights. Move beyond siloed systems and legacy structures, and embark on a journey toward a modern and successful analytics data platform.
In this white paper from our partner, Google, we'll show you how to unlock the true potential of your data and how to:
Overcome the challenges of data volume, unreliable sources, and inefficient processing pipeline.
Empower all of your users including developers, data analysts, business users, and data scientists via a single platform.
Decide between a data warehouse and a data lake for your big data needs.
Leverage Google's smart analytics platform powered by BigQuery.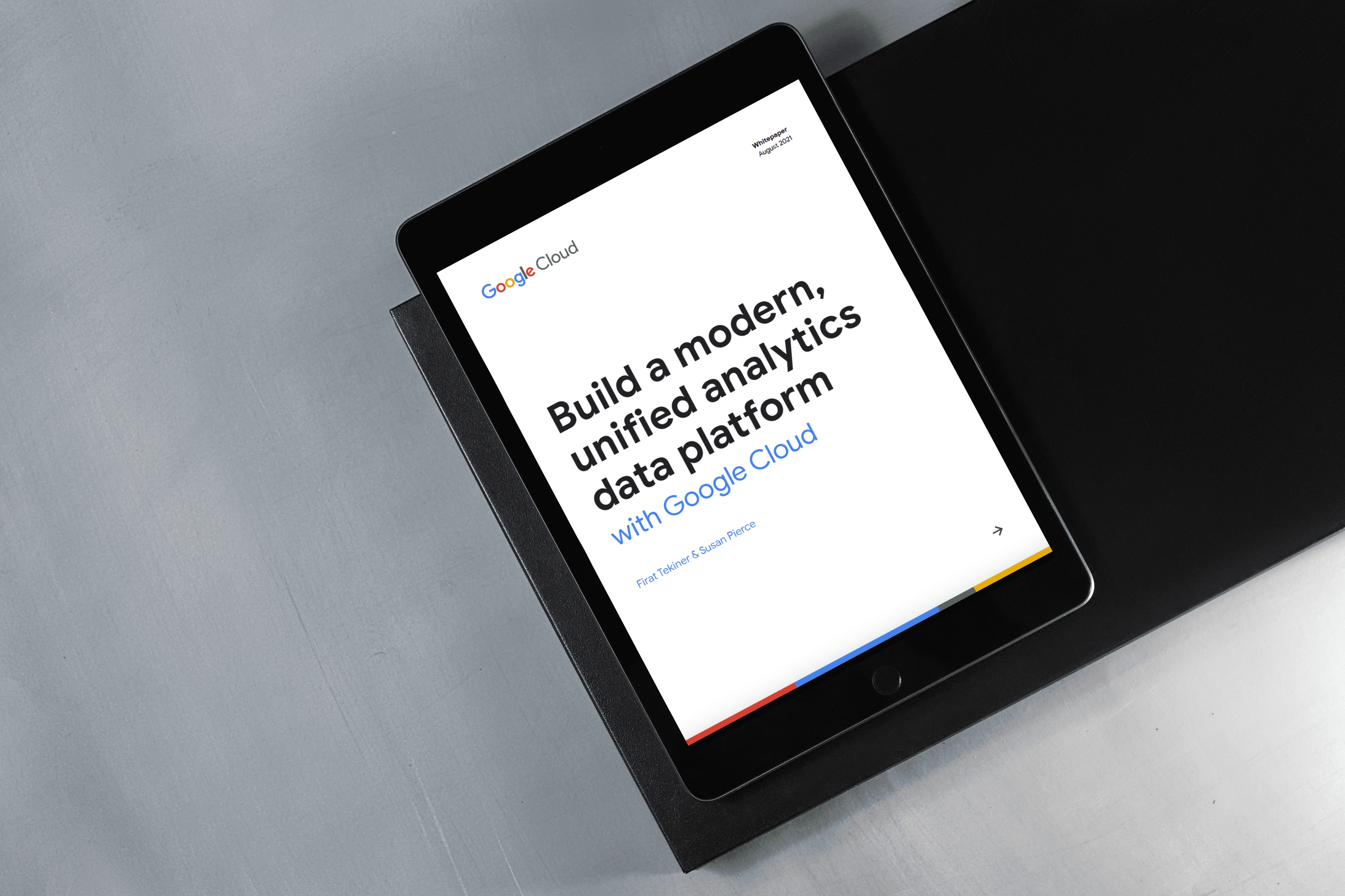 Complete this form to receive the white paper