Data Trends 2023
Data isn't just essential—it's transforming businesses, fueling AI innovations, and creating new industry horizons. As every organization races to harness generative AI's potential, what are the leading trends?
Dive into Snowflake's 2023 Data Trends Report, where we analyze customer data to uncover:
The significance of a 207% surge in customers using the top three public cloud providers, highlighting the global push for seamless data and application integration.
A straightforward yet powerful method companies adopt for robust data governance, boosting business and AI outcomes.
A rising automation trend, maximizing cost efficiency and empowering developers to rapidly innovate with generative AI.
Discover these trends in the Snowflake data cloud and gain insights on four pivotal strategies to refine your data approach in this AI-driven era. Download now!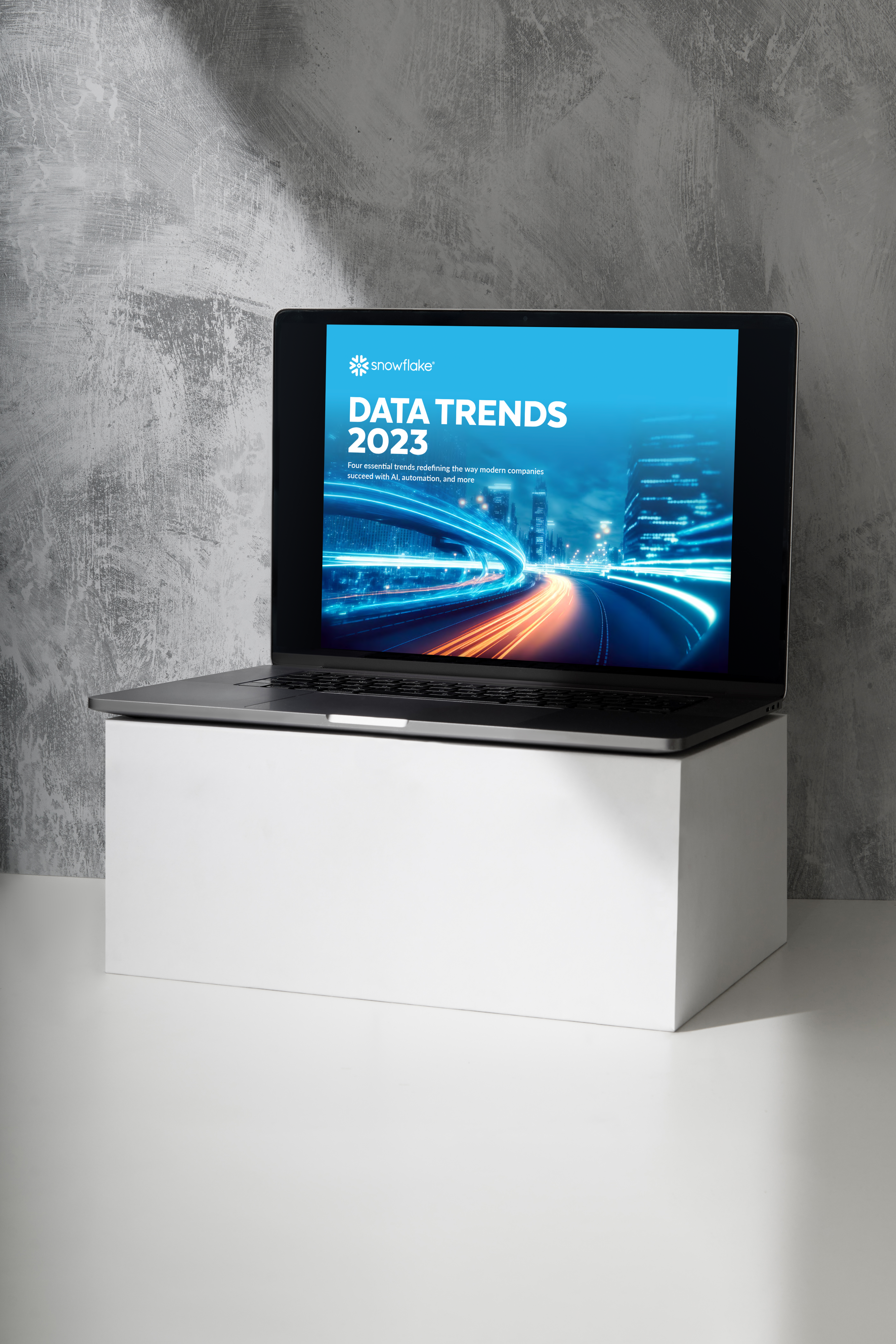 Complete this form to receive the white paper