Achieving Success With Modern Analytics
Modern analytics isn't just about analyzing structured data. As machine, text, and image data sources emerge, they redefine the data landscape. While TDWI research shows a surge in adopting cutting-edge technologies for a robust data infrastructure, many businesses still grapple with leveraging their benefits.
Dive into this Snowflake-sponsored Best Practices Report to:
Uncover the driving forces behind advanced analytics.
Gauge the present landscape of analytics adoption.
Contrast successful adopters against the rest.
Transform your organization with insights from modern analytics. Explore the report now!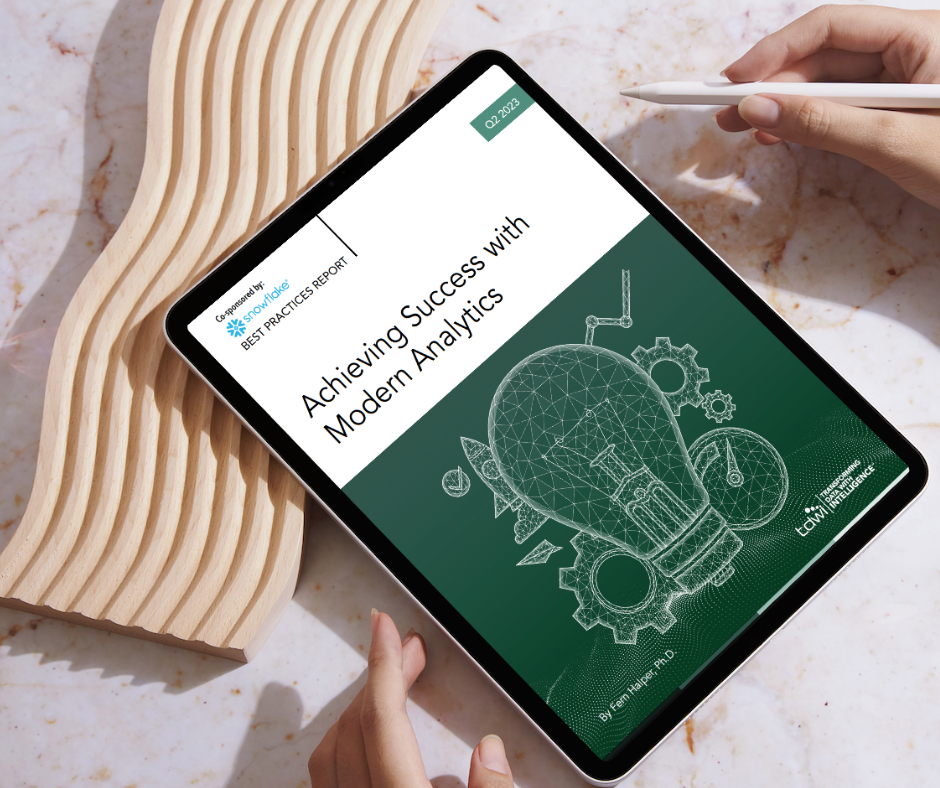 Complete this form to receive the white paper