Transforming Healthcare with Outcome-Based Analytics
Are you ready to take your healthcare organization's analytics to the next level? Snowflake and Tableau have joined forces to deliver lightning-fast insights that enable exceptional patient care and operational efficiency.

With Snowflake's centralized data platform and Tableau's powerful analytics tools, healthcare organizations can unlock hidden insights and gain a comprehensive view of their operations. Discover how this powerful partnership can help your organization streamline clinical workflows, optimize resource allocation, and drive better patient outcomes.

Don't miss out on this opportunity to transform your healthcare analytics. Download our solution brief today and learn how Snowflake and Tableau can help you achieve better results, faster.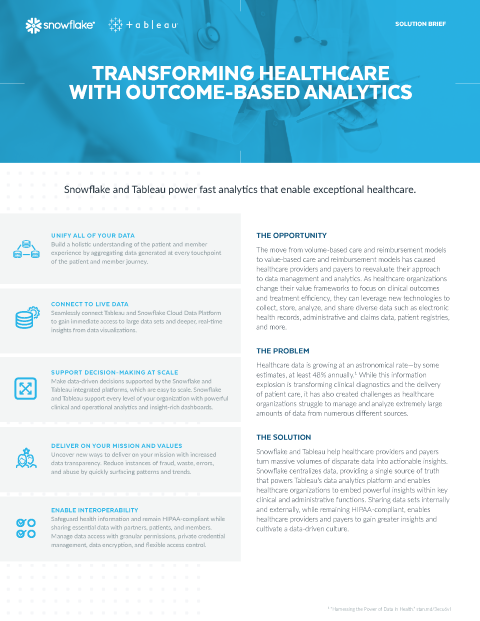 Complete the form to receive the brief