 Behavioral Economics Meets Mobile Health: A Strategy For Achieving 100 Million Active Users
Leveraging the Latest in Behavioral Economics and Mobile Technology to Increase Engagement and Achieve Corporate Health Goals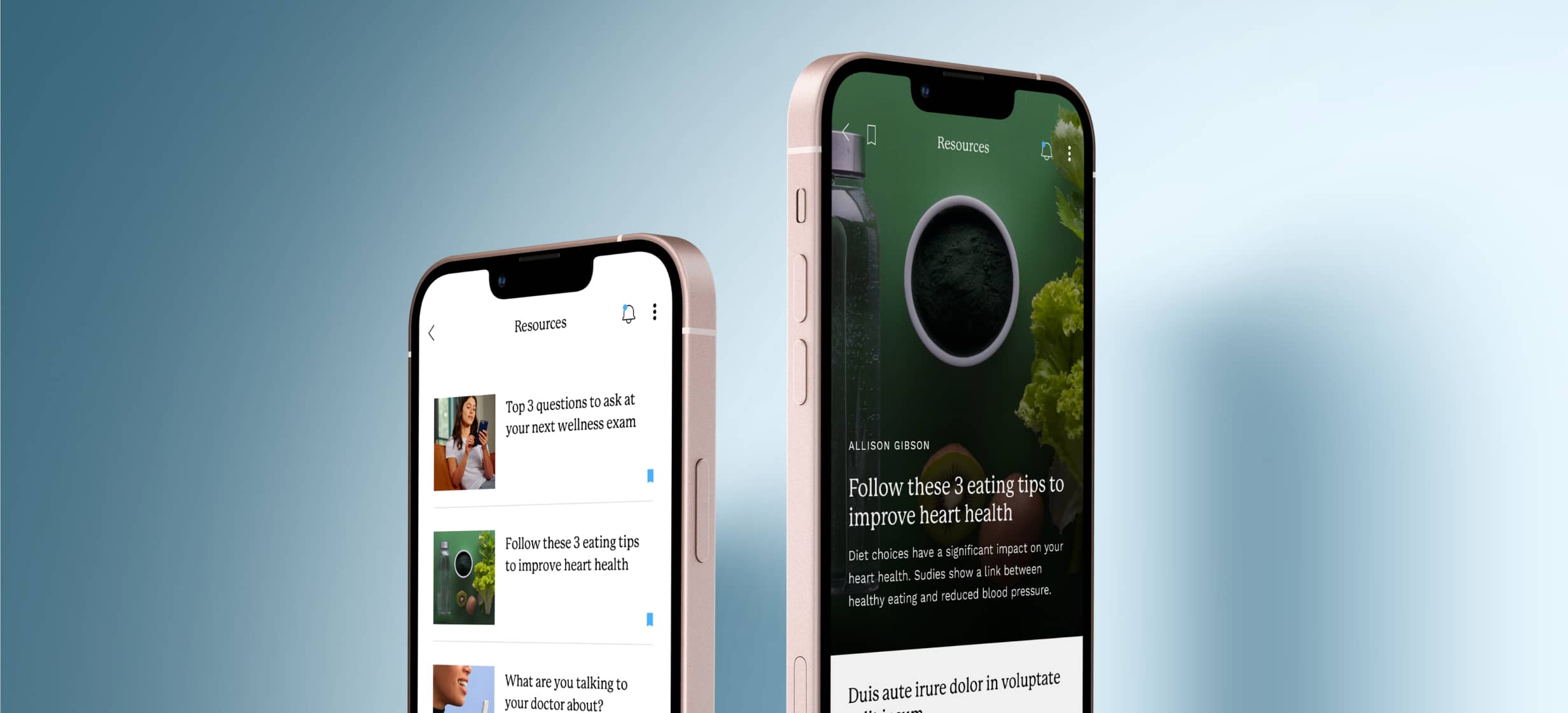 Providing a Seamless Experience Across Brands
Our client's parent company set a goal to get 100 million people at least 20% more active by 2025. To lean into this initiative, they needed ways to bring their products to more people and track consumer activity.

Our client worked with several well-established brands and wanted an option for these brands to leverage the existing wellness products with their branding.

For example, several health and life insurers leverage the company's wellness programs to engage consumers while improving health and potentially lowering healthcare costs. The option to offer the wellness solution under the health insurer's brand avoids brand or process complexity. They wanted to create an option to allow the payer organization to provide their wellness products in an app using the payer's name, logo, and branding instead of our client's.
Powering Health and Wellness Initiatives with White Label Apps
We worked with the company to create a strategy and roadmap that leveraged their existing offering and provided white-label customized apps to their clients. White-label apps are native applications built by a third party (our client in this case) but offered under other organizations' brands. Developing white-label capabilities enabled our client to customize apps for their customers while maintaining the integrity of their products across several applications.

We built a customizable and configurable iOS mobile app that could be tailored to different partners through branding and color changes. Underlying business logic and integration with backend services were consistent across different "flavors" of the application. The applications were released as stand-alone apps that end users could download and use through their mobile devices. Due to the architecture of the apps, new partners could be onboarded with them and go to market with little additional costs.
Through the use of white-label apps, they were able to increase the overall number of users across their wellness programs. The white-label apps include integrations with top fitness tracking solutions such as FitBit, Apple Health, and Garmin.

Utilization of the platforms increased patient preventative testing to unlock rewards through the program. This resulted in an overall increase in member tracking, healthy lifestyle choices, and consumer engagement with the company's clients – all of which were established as primary goals.

Additionally, through the white-label app offering, we helped them create an entirely new line of business. The platform can be licensed directly to the company's clients to be utilized as a wellness incentive for employees and consumers. By offering white-label apps and licensing, they expanded their overall market presence and revenue streams. Now the company's clients can customize their brand apps, allowing them to offer benefits to both employees and end consumers. Their clients can create more engagement and provide their employees and consumers with a more significant perceived benefit. As a result, they now see an increase in the utilization of their products and revenue.
Digital Venture Accelerator
Learn how we help healthcare organizations quickly and efficiently launch and scale new products and services, deliver innovative experiences and enter new markets.