Apple's 2018 Worldwide Developers Conference (WWDC), an annual showcase of the tech giant's new technologies and products, held its keynote yesterday in much quieter fanfare than years past. While less focus was on the release of new products and hardware than in the past, 2018's WWDC highlighted the company's renewed focus on security and stability of their operating systems (close to the hearts of PE employees), improved technologies, development tools and features.
Doubling Down on Performance
Apple is "doubling down on performance," said Craig Federighi, SVP of Software Engineering. On a practical level, Apple is actively working to ensure that iOS feels faster. Their new mobile OS, iOS 12, will run on the largest range of supported devices yet, stressing Apple's desire to deliver better performance. Specifically, Apple highlighted performance enhancements on older models of both the iPhone and iPad. iOS 12 pushes iPhones to a new level, with apps launching 40% faster and the camera opening 70% faster on older devices. These speed enhancements are important for developers who aim to create
high-performance apps
while also appealing to consumers, who crave ever-faster smartphones in their pockets.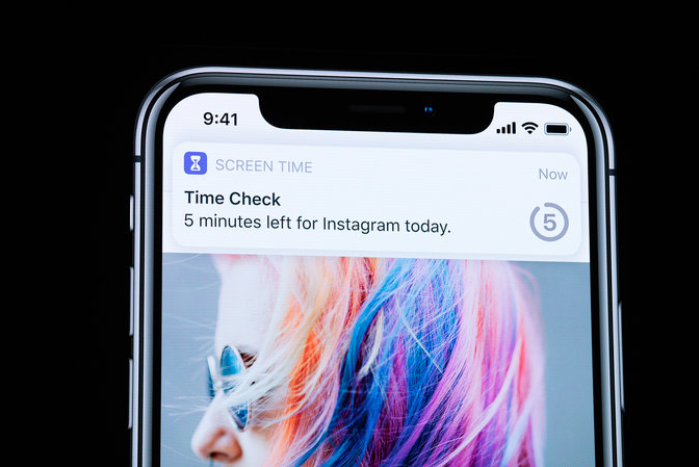 Time to Put Your Phone Down
Technologic addiction is rampant and not going anywhere. According to Common Sense Media, 50% of teens feel that they are addicted to their mobile devices. It seems that tech giants are taking notice of this consequence and taking measure to curb it back. Technology innovators and companies should take note of this trend in order to pivot towards the push for high quality /less frequent engagements with your users. At Google's I/O in June of this year, the company launched tools to help Android users curb phone usage by setting certain limits for specific apps. Apple followed suit with a new "Screen Time" feature that will provide robust app tracking for total phone usage as well as detailed breakdowns of specific apps and categories. Screen Time will also provide information for how often your apps are sending you notifications and summarizes weekly usages. Additionally, users will be able to set limits for how long they want to use an app and receive a push notification when their allotted time is about to expire. Unlike with Android, users will still be able to use the app after their time is over without going into the settings. These gentle reminders put the user fully in charge of how and for how long they want to use apps instead of a hard-set restriction. In a similar vein, Apple announced a new feature called Grouped Notifications. Instead of disparate notifications from the same app, notifications will be grouped together by content and app. "Notifications are grouped not just by app, but also by topic and thread," said Federighi. "[This] gives you great overview of the notifications you've received." This echoes the same approach to make the phone a utility and to prevent unnecessary distractions. Not only is Apple creating Grouped Notifications to help users manage their engagement with apps, but they will also be featuring a new "critical alert toggle". The toggle will allow app users to opt-in to ensure they receive reports from important apps such as those with business critical information. The critical alerts will take top priority on the lock screen and notification Cover Sheet, and they'll even show up in Do Not Disturb. As digital transformation continues to be arriving in the workforce through the use of mobile applications, it's prudent that many enterprise applications take advantage of this opt-in to ensure their employees remain engaged and receive critical alerts. Improvements such as these will most certainly cause app developers to think twice about push notifications and change the focus from "time" spent in-app to "quality time" spent in-app. As consumers focus on monitoring the time they spend in apps, marketers and product teams will need to increase their efforts to engage users with the right content at the right time.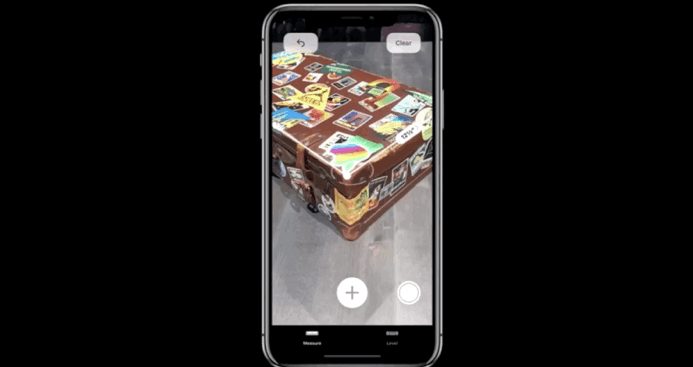 Incredibly Useful AR
Apple CEO Tim Cook touted augmented reality (AR) as "potentially as important as the iPhone." With such a declaration, the keynote reiterated that Apple knows AR is not merely a fad but will become massively important for businesses from startups to enterprises, and users of Apple technology. ARKit is Apple's developer tool for building dynamic AR experiences for iOS devices, and the newly announced ARKit 2.0 is emblematic of Apple's approach to developing new features and functionality. 2.0 brings powerful updates to ARKit that improve the AR experience by blending real-life images with imposed virtual images. They also announced multiplayer support and more realistic rendering to improve AR capabilities for gaming. As a result, players will be able to "interact" with each other through AR in the same virtual environment. So enthused with AR's longevity and usefulness, Apple introduced a new augmented reality file type called Universal Scene Description (USDZ), providing a cross-application unified scheme. This file format will make it easier to create and share 3D Augmented Reality assets. Adobe announced at the conference that they fully endorse this new format and will incorporate it into Adobe Creative Cloud, paving the way for further adoption.
Siri, are you getting smarter?
Siri's IQ has risen by a few points thanks to updates with how you can interact with it. Previously there was no way to customize Siri, but Apple opened up Siri to developers in iOS 11 and now adds even more function in iOS 12. In support on iOS 12, users will be able to record phrases that will trigger a series of actions and responses. Apple refers to these as Shortcuts. For example, users could train Siri to open up the Tile app and have the Tile associated with keys ring upon asking "Siri, where are my keys?" Shortcuts require developer support and will be a part of SiriKit, allowing developers to connect app-specific actions to Siri. "We want to make Siri do much more for you," says VP of software Craig Federighi. It is a push to have Siri be smarter and more adaptive. As Google and Amazon increase their efforts to dominate the world of IoT voice technology, Apple is fighting back by making Siri smarter and more responsive. Siri will now make suggestions based upon app usage and other user-behavior,
personalizing the experience
even more. A highly relevant and personalized Siri helps Apple to stay competitive with other Smart Voices like Alexa and Google Assistant.
One App, Two Operating Systems
An exciting announcement that was missed by most was that Apple will let developers port iOS apps to macOS in 2019. Apple unveiled the real-life applications of the porting process with the release of macOS versions of their previously iOS only apps: News, Stocks, Voice memos, and Home. The company is incorporating previously iOS-only frameworks into macOS, and allowing those apps to tap into things like mouse and trackpad input, resizable windows, scroll bars, and copy-and-paste. These improvements are noteworthy because they will significantly reduce the development time to create a macOS version of a pre-existing iOS app, easily opening up new markets and revenue streams to App Store developers.
Conclusion
Overall, WWDC was a display of Apple's dedication to constant improvement and f ocused on both minor and major improvements. At PE, we are excited to work with ARKit 2.0 and see how we can work with clients to produce interesting, transformative experiences. Matt Insley, our AR/VR specialist, said he is the most excited about ARKit "getting support for persistent worlds and multiplayer, and the new CreateML tools should make creating on-device machine learning models for CoreML more accessible." We are also particularly interested to see how the macOS port will perform and the ease of use for developers. Feel free to read more about the updates from WWDC
here
.